We're excited to share the latest news from Nitric. It's a busy and exciting time in cloud development. 😄
Join Nitric at PulumiUP on June 15
I'm excited to be speaking at PulumiUP 2023 on June 15! I'll be talking about cloud-agnostic delivery of highly available, highly performant applications and showing a fun demo of a truly multi-cloud app. Come check it out, and visit our team at our virtual booth.

This event has now passed, but you can watch the talk recording on YouTube.
Local Dev Dashboard Updates
In the past month, we've made several enhancements to Nitric's local dashboard:
Get a full observable history for APIs, Schedules, and Topics
Access and utilize Topics directly within the Nitric Dashboard
Access and manage your Storage buckets within the Nitric Dashboard
Plus a revamped UI/UX to make the local dev experience even smoother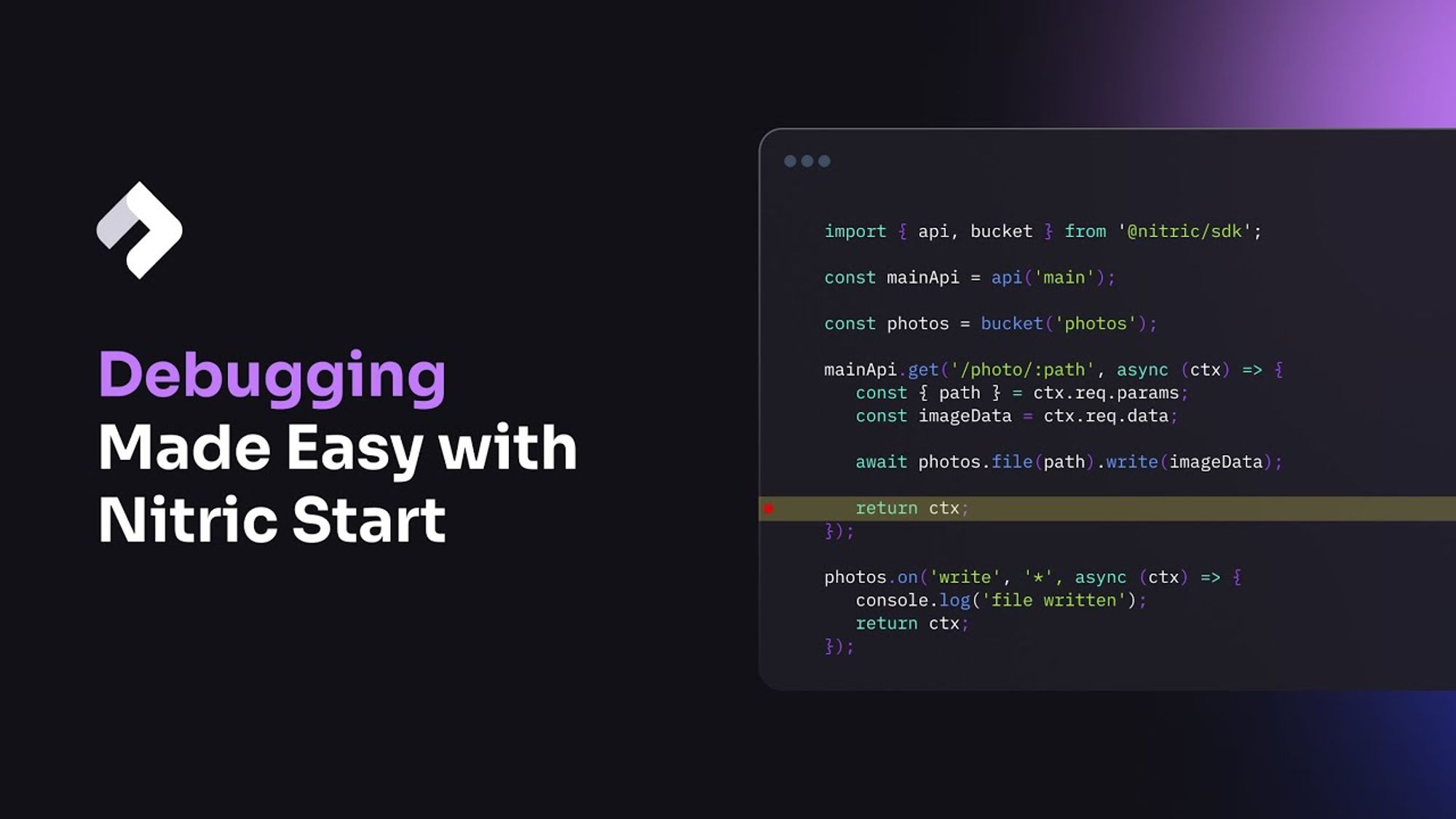 Check out this video from our teammate David Moore on how to use the Nitric Dashboard for easy debugging.
Import Existing Cloud Resources into Your Nitric Stacks
We've recently released the ability to import existing AWS Secret Manager secrets into your Nitric stacks and interact with them using Nitric's SDKs.
We're looking to expand on this feature further so if you have requirements for more resource types or other cloud providers reach out and let us know!
Docs improvements
We've updated the APIs and Schedules pages to add missing details and documented every 'stack' property for each cloud provider (AWS, GCP, and Azure). More improvements to come! If there's a particular part of the docs you would like to see us add, let us know.
Join us in Discord
We'd love to chat about what we're building, what you're building, and all things cloud development and dev productivity. Join us in Discord or GitHub discussions!
Cheers!
Tim, CTO at Nitric